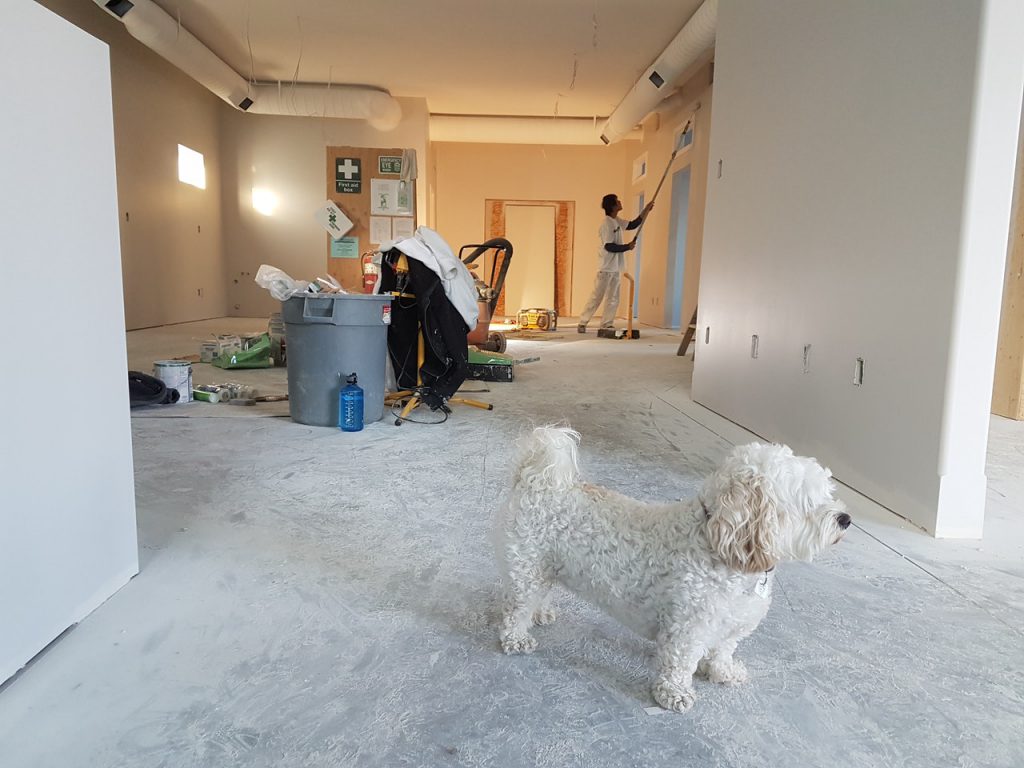 Bij de renovatie van je huis moet je bereid zijn om zowel financieel als persoonlijk in dit project te investeren. Als je daar klaar voor bent, hebben we een paar waardevolle tips voor je die kunnen helpen het meeste uit de huisrenovatie te halen met een budget dat je kunt ondersteunen. Lees snel verder!
Stel het budget vanaf het allereerste begin in
Zoals elke huiseigenaar weet, zijn er talloze dingen te doen bij het renoveren van een huis. Je moet echter prioriteit geven aan de belangrijkste wijzigingen, zodat je zeker weet dat het budget alle uitgaven kan dekken. Het is goed om van tevoren over veel dingen na te denken, zoals bijv. het oppervlak, de hoeveelheid van de verbouwing en de duurzaamheid van de verbouwing. Indien u over wil gaan op groene stroom, is het goed om te bedenken of u zonnepanelen op het dak wil plaatsen en of daar nog extra werkzaamheden bij komen kijken. Er zijn talloze werkzaamheden.
Dit is precies waarom het veel beter is om de takenlijst voor het renovatieproject te maken nadat je jouw budget hebt vastgesteld. Controleer uw spaargeld, en als dit niet genoeg dekt van wat je wilt doen, onthoud dan dat er een andere manier is. Je zou een hypotheek kunnen opzetten om de renovatie goed te financieren. Aangezien dit de belangrijkste stap is, moet je de tijd nemen om geschikte hypotheekaanbieders te vinden, zodat je al het geld krijgt dat je nodig hebt.
Houd 30% van uw budget voor noodgevallen
Een ander aspect waarmee rekening gehouden moet worden, is dat de procedures voor woningrenovatie soms fout kunnen gaan. Dit is iets waar je op voorbereid moet zijn, daarom moet je 30% houden voor dergelijke situaties. Als je het geluk hebt dat alles soepel verloopt, kunt je het noodbudget gebruiken om de renovaties bij u thuis uit te breiden.
Maak een lijst van de wijzigingen die u wilt aanbrengen
Wanneer je een duidelijk idee hebt van wat het budget zal zijn, kun je gaan nadenken over de specifieke dingen die je wilt gaan doen. Geef prioriteit aan de procedures die het huis kunnen consolideren, evenals die welke het grootste verschil voor je zullen maken. In het ideale geval wordt het huis na afloop van de renovatie veiliger en mooier. Het is wel zo makkelijk als je al je producten bij één webshop kunt kopen, zo ook bijvoorbeeld voor de buisisolatie.
Brainstorm met je familie om de items voor je lijst te vinden en begin dan met je onderzoek. Lees zoveel mogelijk over de kosten en de ontwikkelingsaspecten van de dingen die je wilt doen. Mogelijk moet je naar aannemers zoeken en contact met hen opnemen voor de exacte details. Maak ten slotte een plan voor de renovatie op basis van jouw lijst.
Raadpleeg een specialist om het renovatieplan af te ronden
Hoewel je misschien een duidelijk beeld hebt van hoe het huis eruit moet zien, weet je misschien niet de gemakkelijkste of de meest kostenefficiënte manier om dit te realiseren. Door een specialist in woningrenovatie te raadplegen, kom je meer te weten over kleine veranderingen die een enorme impact hebben.
Zo staat het aanbrengen van een nieuwe verflaag misschien al op de lijst, maar een specialist kan je vertellen hoe een eenvoudige verfbeurt een dramatische impact kan hebben op de verlichting in uw huis. De vorm en grootte van de ramen en een kunstmatig verlichtingssysteem hebben ook een grote bijdrage, dus het aanbrengen van kleine wijzigingen hierin kan tot zeer indrukwekkende resultaten leiden. Indien u van groene energie gebruik wil maken is het verstandig om te kijken welke apparaten u hier gemakkelijk mee kunt ondersteunen.